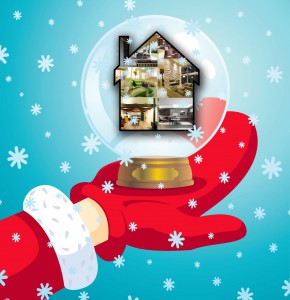 Holiday season is fast approaching. You may have lots of activities to consider. In fact, it is more than just a vacation, it is a time to get bonded and reconnect with family members or friends. The best way to do is looking for a place where you can have fun among yourselves without jeopardizing the comfort your home may provide.
When you opted to go somewhere else, you will need to prioritize where you can stay. You can't just sleep in the streets and be frozen with the cold temperature. What you need is a place where you can consider a home away from home. Most vacationers are easy come, easy go people. If you are one of them, you have to choose a place where you can stay with flexible schedules. First on your mind should be an apartment.
An apartment may just be your home for a few weeks but you can consider moving in for longer terms when you liked the place. It is better than hotel rooms because it can provide enough space for you and your family, you can choose depending on your budget and preferences, and you can personalize it if landlords agree. While you are out for holiday season, you can still have a place to call your own that will reflect your personality and style.
There are a lot fully furnished apartments, however, some just call it fully furnished with a few furnitures on it. A fully furnished apartment should have the following:
Furnished Furnitures in their proper places. Holiday season is not that long but you still have to feel comfortable with the place you are staying in. Fully furnished apartments must have furnitures in the receiving area, bedroom, kitchen and even comfort rooms. It will make the renter feel at home and comfortable while staying in the place.
Good Lighting Fixtures. The night can be very dark but with good lighting fixtures, you can still stay awake late at night while having fun with people you are with.
Kitchen Utensils. The most important part of a vacation is food. When you are getting an apartment make sure that there will be utensils to use. You can't bring your own utensils anywhere you go.
Amenities. Fully furnished apartments can be more enjoyable if amenities are provided. Air conditioned room, swimming pool, entertainment area, internet connection and even office equipment can be some of the amenities you can use. Some apartments have their own cleaning services. You just need to enjoy and forget about cleaning, etc.
Comfortable Bed Rooms and Comfort Rooms. Only fully furnished apartments can give you the comfort that you are looking for. Checking for apartments should include a look at the bedrooms and comfort rooms. There must be enough space for you and your family. You can't afford to miss a good sleep while off for holidays. You can't almost sleep when at work, you must have more of it when you are in vacation. s
The choice of a fully furnished apartment will depend on your need. It may cost a lot but if you think the place is just worth to stay equivalent to the price, you can give it a shot. Holiday season comes once in a year so enjoy it the most of you can. Check on the place you will be visiting, if you opted to go to Virginia, you already have a list of choices for fully furnished apartments in Sandybayapartments. It might even lure you to have Extended stay Virginia Beach experience.