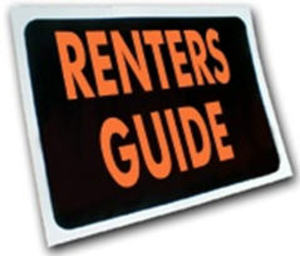 Being in a strange place away from home is quite unusual to someone who is not used to feel like a nobody for other people, and it can even become more unpleasant when he does not know how to deal with the unexpected situations and cope with the initial changes on his environment. This scenario is often observable to the first-time apartment renters who have no experience in staying and hanging-out in a new place and enjoying the flow of an escapade which others consider as more than just challenging and adventurous.
As that being the case, the first stay in an apartment usually serves only as guide for others not to repeat the same mistakes in the future trips. And, apparently, there is really no ultimate joyful memories, but only a divided thought of lessons and regrets. Thus, neither should this be considered as an ideal choice nor a practical way to make the past worthy to reminisce; it is only an indication that there is something lacking to a dweller which could have aided him to avoid such unfortunate experience. Ostensibly, it is the proper orientation which is lacking and causes the renter to dwell without satisfaction; hence, if you're a "first-timer" who is planning to stay long in an apartment, then the following tips are what you should include in your notes and luggage:
Be Professional in Dealing with the Owner –

in your first meeting with the landlord, you'll not only making an agreement, but also establishing an impression which could affect his trust on you. If you dress and act professionally, then you can certainly make him believe that you are a trustworthy person who could not put his property in danger. Yet, this is also one way of having good relationship so you can easily make an immediate request for assistance from him in the subsequent days of your stay.
Read Carefully the Lease Agreement –

this is a legal matter which you should seriously take note of if you want to avoid any violation in the housing rules or the state law; otherwise, you might get either an eviction notice or arraignment after doing a lewd or illicit act in your rented room.
Don't Forget Your Check book –

expect that the owner would ask for your check to be certain that he will not be bypassed as to the payment; thus, always be ready with your initial payment and don't ever forget your check book.
Make Friends with Neighbors –

making friends with your neighbors is greatly advantageous for you, especially in time when you will be needing their assistance or companionship or comfort.

By so doing, you can also maximize your stay in the place for you might be able to know the interesting stories about their lives while you're also sharing yours to them.
Secure Your Property –

your stay would be meaningless if you have lost something important during your stay; thus, before it happens to your, be wise in securing all your properties including your car in the parking lot which might be a subject of the crime therein.
Never Spend Beyond Your Budget –

it is always a virtue to spend not beyond your means so you would not encounter financial problem during your stay. Remember that you're not in your own home; you're in a place where almost everything is paid.
Relax and Feel at Home

– this your unpaid way of compensating all your expenses in the place and making a memory which you can still remember until your last breath. Don't be like other first-timers who have begun living in an apartment with anxiety and ended leaving the place with "murmur" and regrets.
 If you want to experience the real essence of an apartment living, then the right place for you is the Furnished Apartments Virginia Beach which offers nothing but great value to your money and satisfaction!